Hellllooooo there! My name is Joy Weisel.
20130420_joy on greySONY DSC
My Photography Style
My photography style has lots of contrast and color.
I have a tight crop in the lens (I don't leave a lot of room around people).
I use soft focus (most of the image is blurry except the few things that I want in focus).
I don't shoot super-sharp edge-to-edge focus images. I'm also a Sony Girl.
My goal for every session is a smiling, happy, portrait of your face printed large for the wall.
I prefer pictures where people look into the lens, smile & laugh. pictures with personality.
I mix Portrait and Lifestyle by posing you and then asking you to relax and talk with me.
After I take a few shots, I show you the back of the camera so you see what I'm capturing.
I compose every shot like its a magazine cover.
My goal for every session is Wall Art, not digital snapshots. I offer a wide range of sizes in Canvas, Styrene, Framed Prints and Metal Prints.
And my personal favorite sessions are Urban Portraits and B&W studio.
Urban portraits have the city in them, with graffiti, fences and old brick in the background.
Black and white studio is very artsy. The lighting is very specific and the photographs are all about the detail. The focus has to be perfect.
I also love Fall Family Portraits with our beautiful Bosque in the background or The Sandias at sunset.
My Editing Style
My editing style starts with my shooting style. I use shadow and hard light. I don't use flat, soft, natural light. I've tried, I just cant.
When I get the raw picture data in the computer, I add dark lines and sharpening.
I almost always use textures on top of my images. Sometimes people don't see the textures when they're digital and only notice it in print. This is one reason why I print everyone that you receive. The printed paper is the goal, so proofing is done with paper not digital.
I like to photoshop out small things that make an image more appealing. I want you to look GREAT! So I take out acne and arm fat if it helps the image look better.
I don't usually remove moles, warts, eye circles or other things that make you look like you. You think they look bad, but they make you look like you.
My style isn't for everyone, but for those that love it, they LOVE it.
Anyhow, I NEVER send out snapshots. Never, never, never. They are always edited, changed, enhanced or retouched in some way.
I am a married mom of three. I live in Santabarbara Martineztown, right by the Big I. My home was built by my dad's dad back in 1956 but he really just remodeled a house built in 1914. My foundation is literally 100 years old.
I am a coffee snob. No, like really... it as to be perfect. ;D
IMG_4833
I like black and white everything. I have black and white striped curtains and black and white pencil drawings, that I drew, hanging on the walls.
I work out of my home. I converted my den into a studio.
I am an artist and an illustrator. I don't paint very well, I prefer stick method of charcoal, pencil and pen. I started photography as soon as digital was invented. I wasn't interested in film at all... like yuk. lol
My day to day life is caring for my elderly mother, managing my kids, my house and small photography business. I don't market, I don't advertise, I don't push orders on people. I have roughly one-two sessions a month, and a maximum of 3 appointments a week but I'm busy all the time and I push through photo sessions like there's 20 on top of it.
I treat it like a job because it is my job.
I've noticed that my photography looks very similar to my favorite artists;
Salvador Dali, Michelangelo, Leo DeVinci, Annie Leibovitz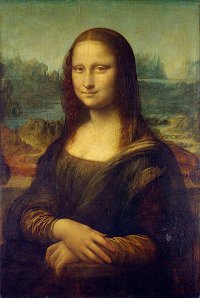 These are mine. Do you see the similarity?
2014 Raju_36webSONY DSC
2015_Logan Oliver37
Kaison on LogKaison's Newborn session on 6 point elk antlers in his cowboy hat and boots. He slept in an industrial crate with white fur and in his daddy's hands. I photographed their family in my studio in Albuquerque's north valley and we got some beautiful black and white images. He was such a good baby and only two weeks old. Call for your session 363-3266.
2015_Erin15 copy

This is me.

ME
IMG_1546
IMG_1547
joy 2014SONY DSC
20111207_7SONY DSC
This is me and my family 2011 and 2014
Weisel Family on Leather in studioSONY DSC
Family 2013SONY DSC
What I Don't Offer
I don't do events, sports, weddings, parties, schools, reunions, or teams.
I don't have a photo booth or do any rentals.
I don't do flash outdoor usually and I don't do natural light indoor (usually, unless specifically asked).
I also don't have super fast indoor studio lights for speed photography.
I don't shoot anything that moves too fast. High shutter speed is just not in my wheelhouse.
I'm not into the current trends - minimalist, documentary, matte, Instagram looks, no face just details.
I don't do commercial photography (retail, architecture, landscapes, products, etc.)
I can photograph pets but usually with their person, not alone.
If you want super-sharp edge-to-edge focus, documentary or snapshots, please hire someone else.